---
---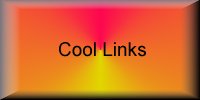 ---


- The Black Art of 3dfx programming
This site was mentioned in the homepage as one of the very few good 3dfx Programming resources on the www. This site is good, I only wish that the author would have time to update it more often. Anyway, it's well worth a visit!

---
---


- 3dfx Interactive home
This site is a must for us developers because it contains new drivers and the well known GLIDE SDK and a lot of other interesting things!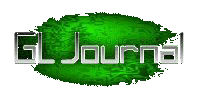 - Druids OpenGL Programming Journal
THE OpenGL programming resource for us 3dfx developers!

Roger's programming page
Not much info yet but has a 3dengine with sourcecode for download that is using the 3dfx chipset. The author and I is working on a new 3dengine together!



Site Directory



My Sites (new and old):
Hall of Worlds
Castle Infinity
Essjayar.co.uk
Netpreneur Now
Start Right Motorcycle Training
My H2G2 Page
My Yahoo! Club (Enduro and off-road dirtbikes)
DMOZ Page
Services worth joining or using:

Grow Free! FREE traffic from multiple programs at once!
MoolaTree
Six-Figure Income
Honey! I fired the Boss!
SFI Magazine
Free Links Network
Mint Mail
MLM Dynamite
Totalize
E-Commerce
Cash-A-Day
Get Paid 5 Times!
Zfee
Total E-Mail
Resource-A-Day
MyPaidE-Mails
Hits 4 Pay
Email Pays U
Interboss
SendMoreInfo
Inbox Dollars
Search Engine Report
Start Blaze
Links 2 U
UK Affiliates
Commision Junction
E-Bay
Half.com
Expert Top Tools
Bike Bandit
Wide Open Sports
Insurance Center
The RAC
Book Close Outs
Book of the Week
The Video Vault
As Seen On Screen
Rent DVDS for Less!
People Sound
Moreover.com
Link Master
Nerdworld
Banners Go MLM!
Free Infodump Email


Links

Media

sfi

Weird Anarchy Mind

business and finance

shopping

Personal Pages

Health Fitness

Literature

Software _ OS

Misc

Sport

Free Stuff and Web Creation

TV and Movie

Edu News Ref

Music

Games

Motorbikes

Cars

Emulators and Roms

---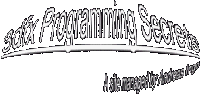 ---
---